Let's dare to build tomorrow's world together
We are living in an unprecedented period driven by the digital revolution. This revolution has irremediably changed this extremely complex world, as never before, to make it more open, simpler and freer. We believe in technological, organizational and managerial innovation to co-build a better and more accessible world for all.
To achieve this, we are committed in creating an environment that facilitates the regrouping of competent employees, driven by passion, creative and with a concern for quality. These employees are growing talents or experts who like to share, both their knowledge and their friendliness, in the greatest transparency.
Tech for good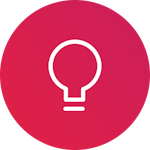 Responsible Research & Innovation
With our partners, we invest in future technologies to create value and solve current societal challenges.
Endowment fund
We fund associations that use digital technology in the fields of health, environment, education, regional dynamics and the social and solidarity economy. In partnership with Latitudes.
Skills sponsorship
We support employees who want to apply their skills in socially responsible projects during their work schedule.